SONY BRAVIA +2 Year Extended Warranty-102cm (40) – 112cm (45)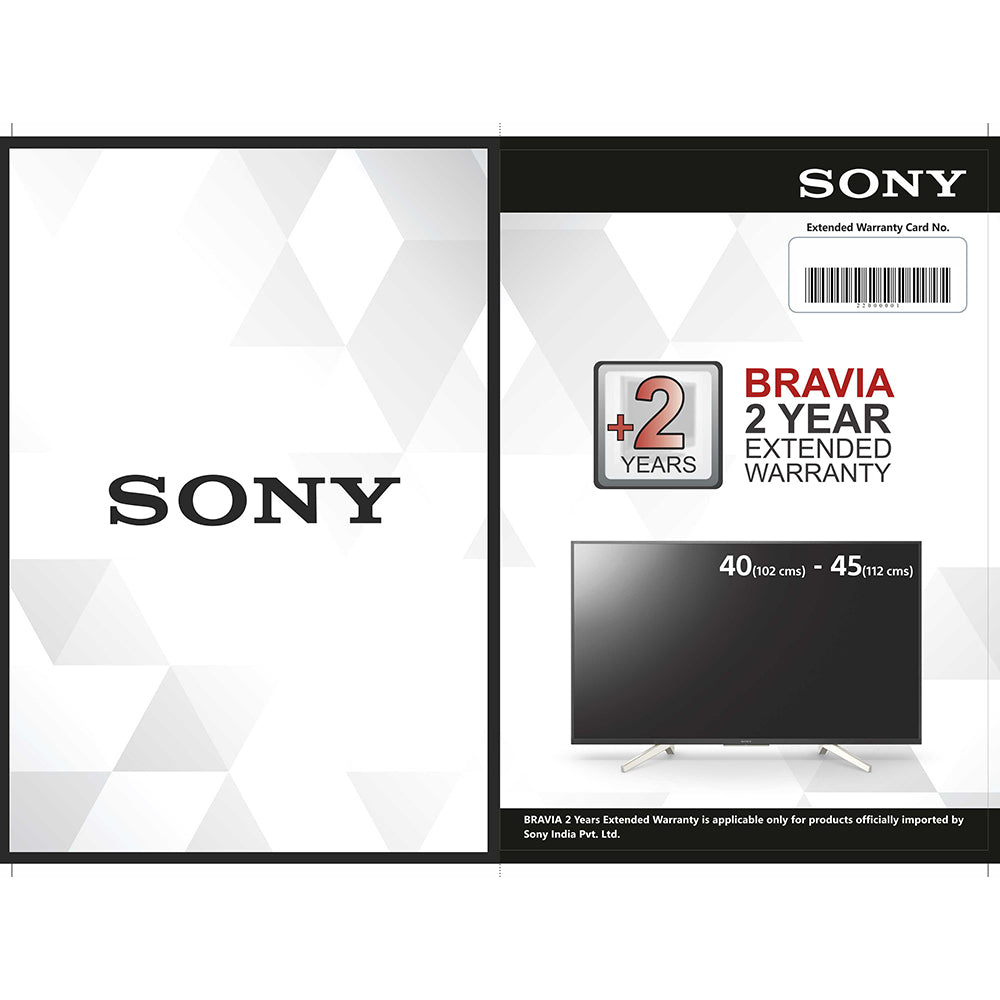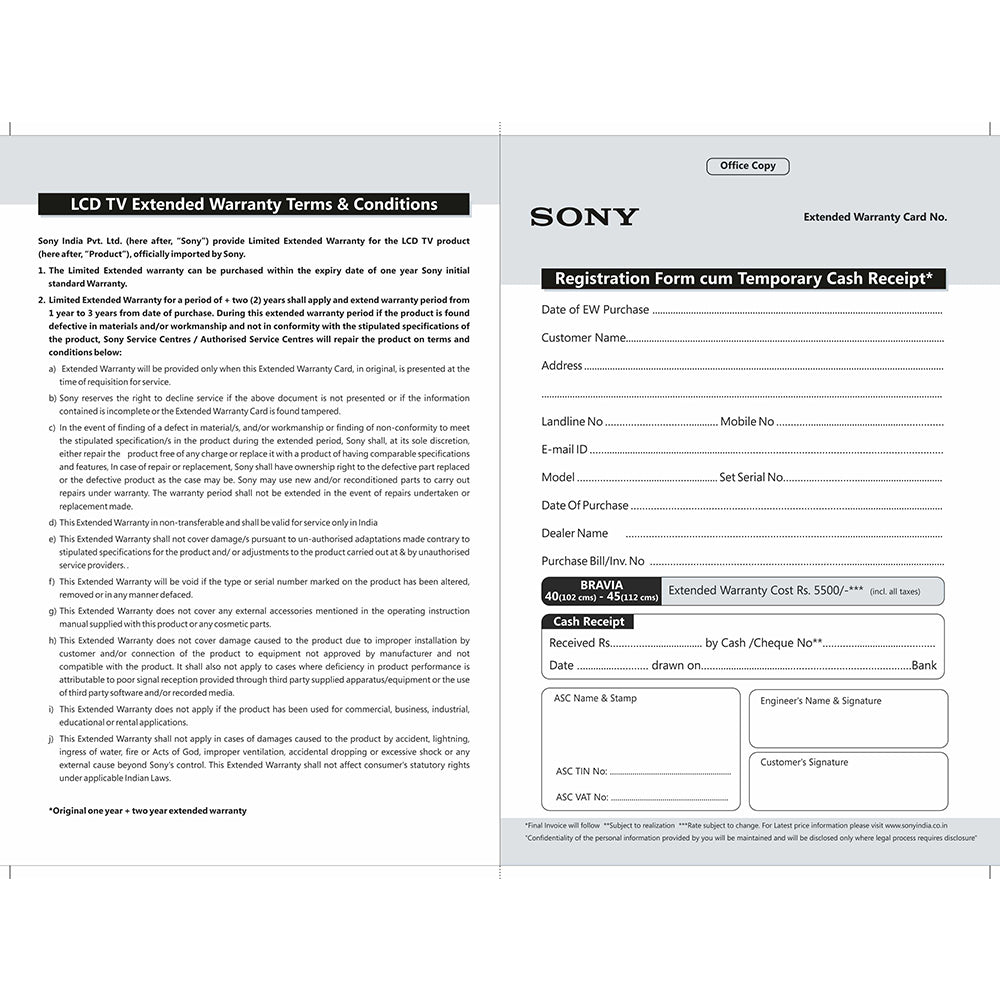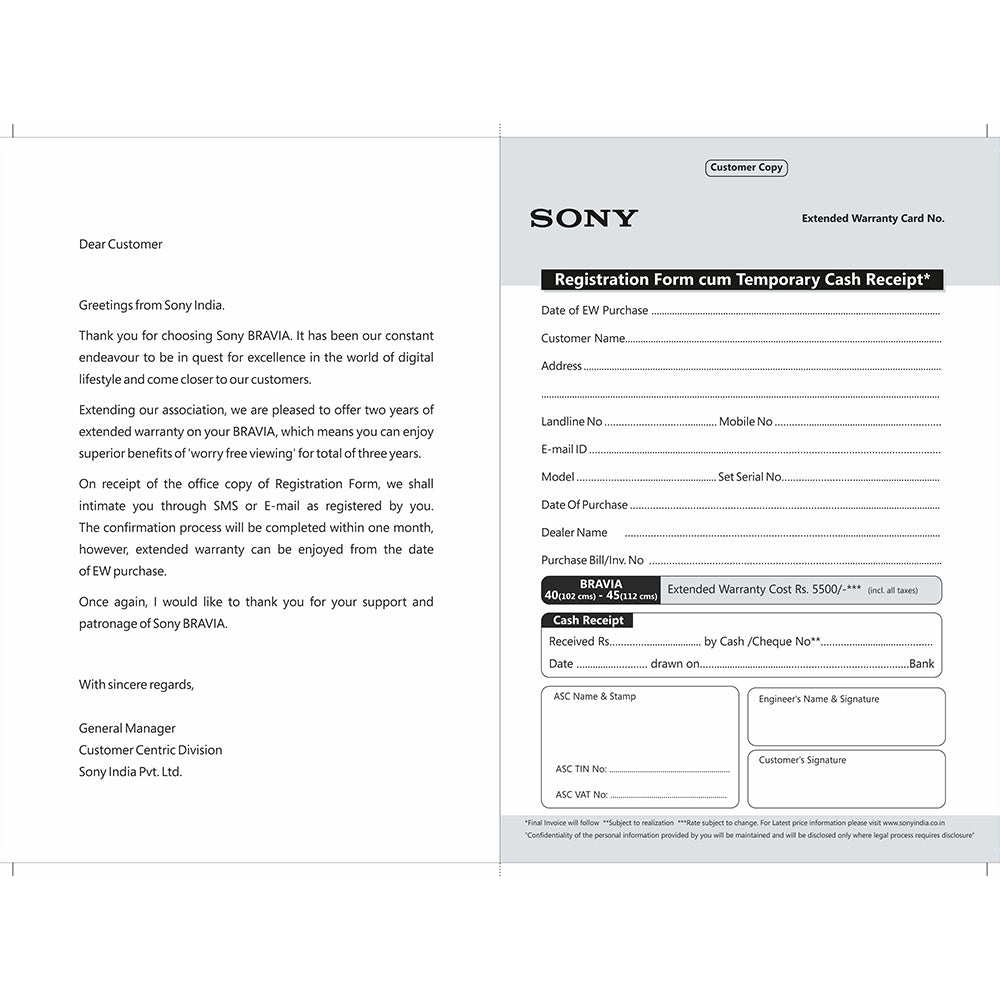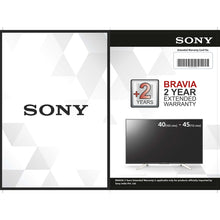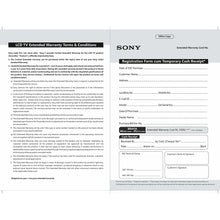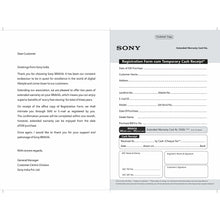 Warranty
2 year warranty provided by the manufacturer from date of purchase.
Manufacturing & Packaging details

| | |
| --- | --- |
| Manufacturer Name | : Sony India Private Limited, A-18, Mohan Co-operative Industrial Estate, Mathura Road, New Delhi 110044, India , Toll Free: 1800-103-7799, Email: Sonyindia.care@ap.sony.com, Visit sonyindia.co.in for product recycling |
| Country of Origin | : India |

Net quantity
:

1 U (Unit) (Quoted MRP is for 1 U only and inclusive of all taxes)
SONY BRAVIA +2 Year Extended Warranty-102cm (40) – 112cm (45)
₹ 4,550 (incl. of all taxes)
₹ 4,550
MRP ₹ 5,500 (incl. of all taxes)
You Save: ₹ 950 (17%)
Product Description
When you make a purchase with Sony, you get more than just quality product. You get the assurance that your BRAVIA will be protected at all times - with +2 years* extended warranty, This means you can set mind on enjoying more moments with your Sony BRAVIA without any worries.

Sony Extended Warranty - This warranty provides an additional coverage on top of the Standard Warranty & is chargeable .
- Additional 2 years
Sony India Pvt. Ltd. (here after, "Sony") provide Limited Extended Warranty for the LCD TV product(here after, "Product"), officially imported by Sony.
1. The Limited Extended warranty can be purchased within the expiry date of one year Sony initial standard Warranty.
2. Limited Extended Warranty for a period of + two (2) years shall apply and extend warranty period from 1 year to 3 years from date of purchase. During this extended warranty period if the product is found defective in materials and/or workmanship and not in conformity with the stipulated specifications of the product, Sony Service Centres / Authorised Service Centres will repair the product on terms and conditions below:
a) Extended Warranty will be provided only when this Extended Warranty Card, in original, is presented at the time of requisition for service.
b) Sony reserves the right to decline service if the above document is not presented or if the information contained is incomplete or the Extended Warranty Card is found tampered.
c) In the event of finding of a defect in material/s, and/or workmanship or finding of non-conformity to meet the stipulated specification/s in the product during the extended period, Sony shall, at its sole discretion, either repair the product free of any charge or replace it with a product of having comparable specifications and features, In case of repair or replacement, Sony shall have ownership right to the defective part replaced or the defective product as the case may be. Sony may use new and/or reconditioned parts to carry out repairs under warranty. The warranty period shall not be extended in the event of repairs undertaken or replacement made.
d) This Extended Warranty in non-transferable and shall be valid for service only in India
e) This Extended Warranty shall not cover damage/s pursuant to un-authorised adaptations made contrary to stipulated specifications for the product and/ or adjustments to the product carried out at & by unauthorised service providers. .
f) This Extended Warranty will be void if the type or serial number marked on the product has been altered, removed or in any manner defaced.
g) This Extended Warranty does not cover any external accessories mentioned in the operating instruction manual supplied with this product or any cosmetic parts.
h) This Extended Warranty does not cover damage caused to the product due to improper installation by customer and/or connection of the product to equipment not approved by manufacturer and not compatible with the product. It shall also not apply to cases where deficiency in product performance is attributable to poor signal reception provided through third party supplied apparatus/equipment or the use of third party software and/or recorded media.
i) This Extended Warranty does not apply if the product has been used for commercial, business, industrial, educational or rental applications.
j) This Extended Warranty shall not apply in cases of damages caused to the product by accident, lightning, ingress of water, fire or Acts of God, improper ventilation, accidental dropping or excessive shock or any external cause beyond Sony's control. This Extended Warranty shall not affect consumer's statutory rights under applicable Indian Laws.
*Original one year + two year extended warranty
Customer questions & answers