PS5 Sackboy : A Big Adventure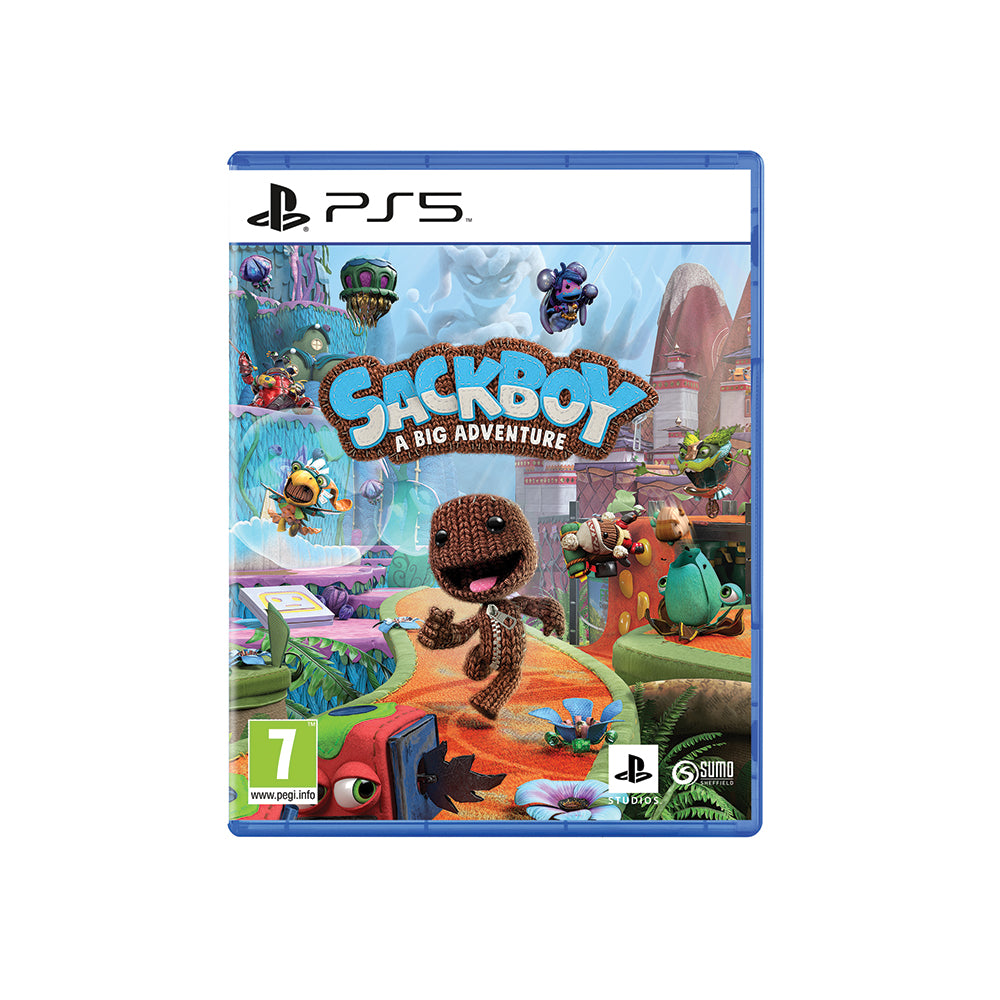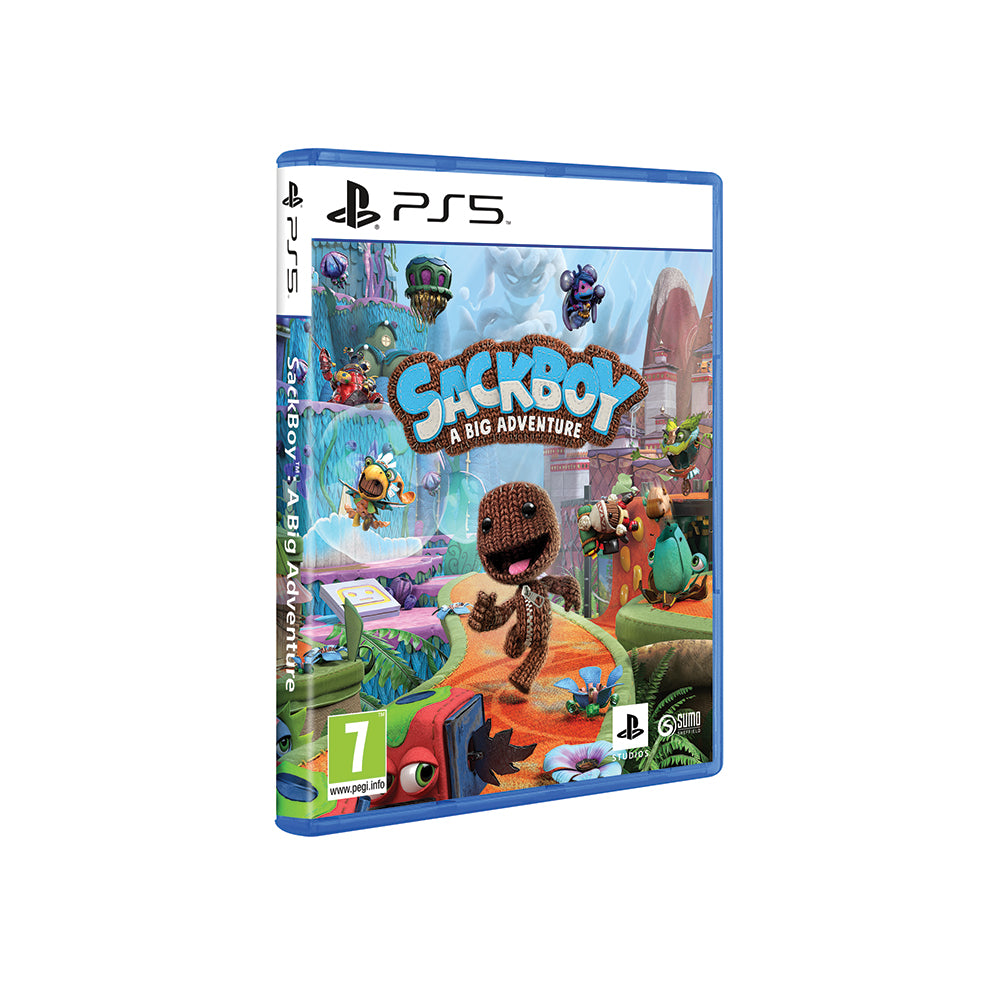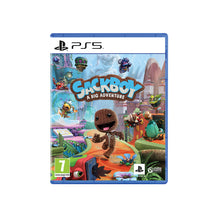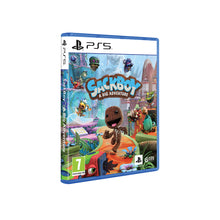 Manufacturing & Packaging details

| | |
| --- | --- |
| Manufacturer Name | : SONY DADC EUROPE LIMITED, ZWEIGNIEDERLASSUNG OSTERREICH, SONYSTRASSE 20, A-5081, ANIF AUSTRIA |
| Country of Origin | : Austria |
| Name of Importer & Address | : Sony India Pvt. Ltd., A-18, Mohan Co-operative Industrial Estate, Mathura Road, New Delhi-44 |

Net quantity
:

1 U (Unit) (Quoted MRP is for 1 U only and inclusive of all taxes)

PS5 Sackboy : A Big Adventure
₹ 3,999 (incl. of all taxes)
₹ 3,999
MRP ₹ 3,999 (incl. of all taxes)
Product Description
Go solo in an epic race against time stuffed with danger and peril – or create teams of two to four adventurers for fun-packed party play as you work together to overcome nefarious tasks however you can imagine.

Face thrilling, unpredictable challenges as you explore distinctive hand-crafted lands through deeply immersive and expressive controls.

• PERILOUS PLATFORMING EXPERIENCE
Explore here, there and everywhere as you utilise Sackboy's cool, diverse move-set to face a huge variety of thrilling challenges, fierce enemies and startling surprises.

• COLLABORATIVE, CHAOTIC AND JOYFUL MULTIPLAYER
Take on side-splitting challenges in local and online* party play. Parties can play through the whole game – including unmissable co-op only levels.

• RE-STUFFED. RE-STITCHED. RE-ZIPPED.
Sackboy returns to the big time stuffed with fresh moves and game-changing gadgets in an awe-inspiring and downright fun 3D adventure in this new, but familiar world.

PS5 Features:
Tempest 3D AudioTech - Hear Craftworld come life all around you
Haptic Feedback - Running across wool like flooring or platforms will use haptics to simulate the change in material under Sackboy
Fast Loading - Experience fast loading between and into levels, including in multiplayer* sessions with the PS5™ console's ultra-high speed SSD
* * Internet connection and PlayStation®Plus required for online multiplayer. PS Plus is a paid-for ongoing subscription with a recurring fee charged automatically at the frequency chosen by the consumer at purchase until cancelled. Full terms apply, see playstation.com/legal.

For use with: PS5™
Includes: Full Game

Product Weight & Dimensions:

Weight -80gm
Dimensions:(Amaray Case): W170 x H135 x D14mm

Packaging dimensions (Amaray Case): 170 x 135 x 14mm

Warranty Details (In Months & Coverage): Not Applicable

Release Date: 2 February 2021
Features
Take Sackboy on an epic 3D platforming adventure with your friends.
Iconic PlayStation® hero Sackboy bursts back into breathtaking action with a huge, fun and frantic 3D multiplayer platforming adventure – and a whole new edgy sackitude! And here's what's going down: The dastardly Vex (a near-mythical being born of chaos and fear, no less) kidnaps Sackboy's friends and forces them to build his Topsy Turver. This most deadly diabolical device will transform Craftworld from a fantastical land of pure imagination and innocent dreams… into a torrid, barren eyesore of nightmares. Ooh the fiend! But legend tells of a prophecy from deep within the ancient order of the Knitted Knights, Craftworld's legendary protectors. For only the brave, fearless, chivalrous and, yes, gallant can save the day in an almost too dramatic for words race against time stuffed with danger and peril. So much peril. Set off alone or with your bravest friends on a whirlwind of capers across the snowiest mountains, the leafiest jungles, the wettest underwater realms and the, uh, spaciest of space colonies. Take down Vex. Save the sack-folk. Save the day. It's time to fulfil your destiny, Sackboy. From woolly wonderkid and hessian hero… rise our Knitted Knight
Tv installation
I m purchase Sony 43x 80k model today installation by Soyeb and parvez very nice with good condition and cooperation thanks balaji service Vadodara
Hi Pravin,
Thank you so much for your words of appreciation on Sony Product Experience. We request you to Subscribe to our newsletter www.ShopatSC.com and receive exclusive offers on products you love! We look forward to serve you for your next purchase.
Regards,
ShopAtSC
Great game
One of the best
Kids enjoy it
A game for family
Game delivered in good condition
Hi Hameed,
Thank you so much for your words of appreciation. It inspires us to deliver best experience every time you step into our online store.
Regards,
ShopAtSC
Does require any Download
I do not have internet connection and I play offline, so does the game of ratchet and Clank need any update download after installing to play offline? I am using PS5
Hi Jayprakash,
We would request you to please reach out on Sony's toll-free number 1800-103-7799 (All days: 9:00 am-7.30 pm) or email us at SonyIndia.Care@sony.com and we will assist you further.
Regards,
ShopAtSC
Must play if you have more than one controller
Quick delivery from SC.
It was so much fun to play in local co-op mode than single player !
Hi Saeed,
Thank you.
Regards,
ShopAtSC
Game cd was delivered with a damaged case. Being a collector would have loved to have the case in good condition.
Hi Amlan,
Sorry for the inconvenience, we appreciate your feedback. Our deliveries are fulfilled by nearest Sony store and most of the time our partners are doing self deliveries. We will share this review with concerned team and take corrective steps so you get best experience in next purchase.
Regards,
ShopAtSC
Customer questions & answers